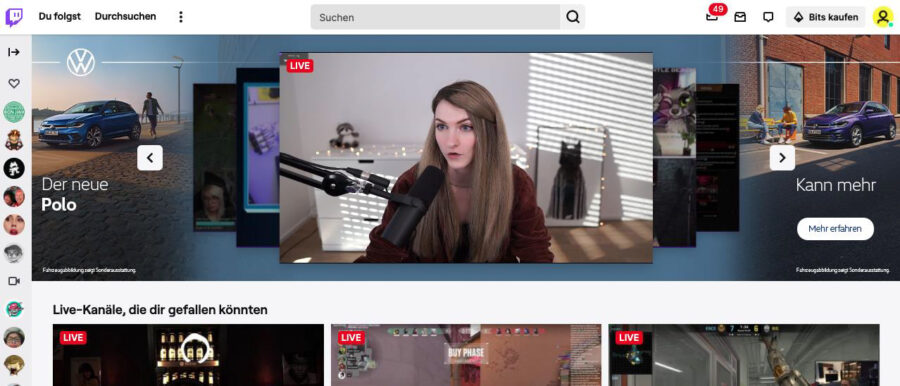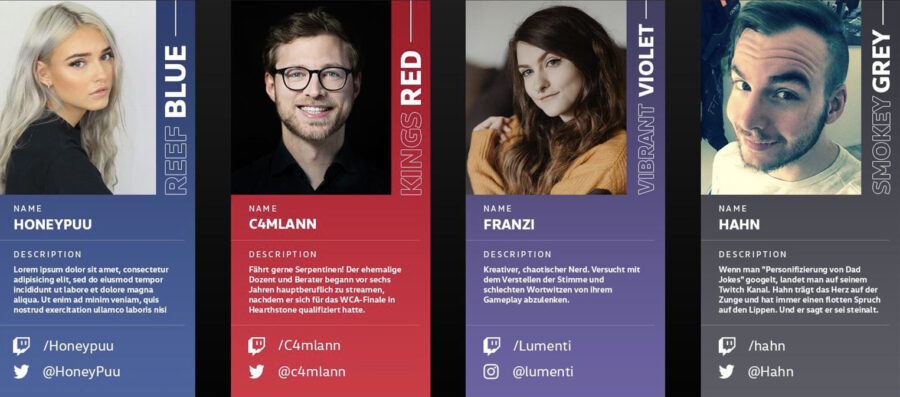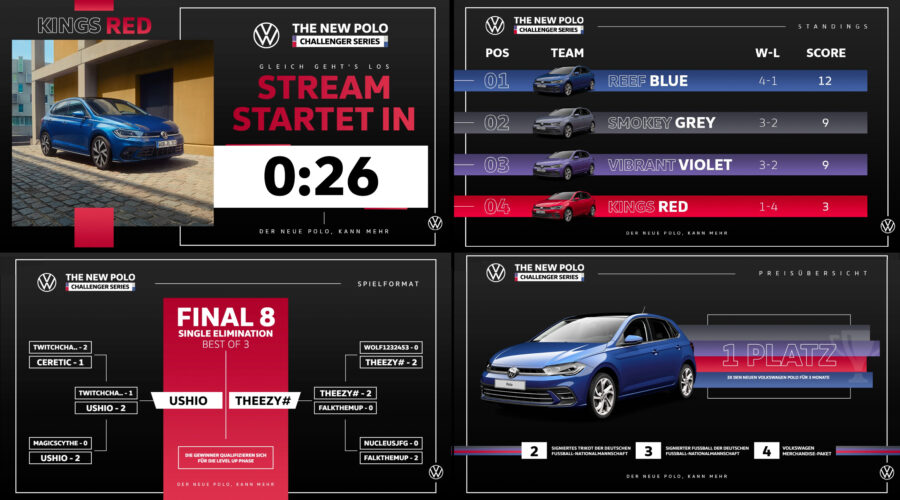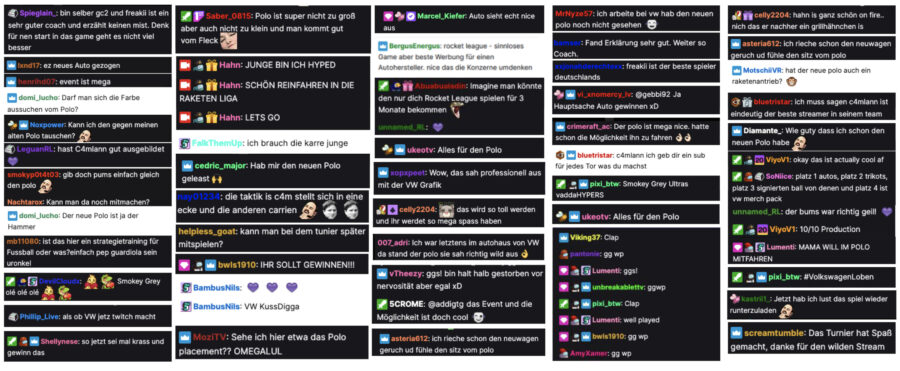 Twitch Polo Challenger Series
Client
Volkswagen Germany
Agency
DDB Voltage
My role
Executive Creative Director Digital
Project description
DDB Voltage, phd Germany and Volkswagen Germany teamed up with Twitch for the first cooperation of its kind.
Volkswagen sponsored a "Rocket Ball League" tournament on Twitch where amateurs and pro-games could compete against each other in order to with the new Polo. Four famous streamers and 2 well-known game casters entertained Twitch users within a three-phase tournament. All tailormade to introduce the new Polo features.
The tournament was designed to address a young and through Adblockers and Media-usage- behavior "unreachable" audience which was never reached before with Volkswagen media activities. The format was very well received by the talents & the community. Viewers thanked VW for being why their favorite streamers finally played Rocket League and were proud to be recognized by Volkswagen as a target group that often only gets targeted by other game or energy-drink brands. The talents had real fun with the format which made it an authentic experience. The high-quality branding fitted perfectly into the Gaming environment and was positively noticed by viewers. Very nice and positive sentiments in the chat. The activation was never 'flagged' as sponsored content but rather enjoyed as a unique piece of entertainment.
Achievements
The incredibly successful and very well-received first step of activating new audiences for Volkswagen on Twitch. 17.6 Mio. Premium Video Contacts secured reach in the younger target group for the new Polo. More than 5 Mio. Minutes Watched, 1.1 Mio. Total Views and 31,9 Mio Total Impressions of "The New Polo Challenger Series" created high-value content for the new Polo. The challenge created the highest number of minutes watched, for a Germany-only branded activation on Twitch to date!
Award
Deutscher Mediapreis – Winner of the "Content Marketing" category
The Internationalist's 14th Annual Awards – Gold in the category Innovation in Media