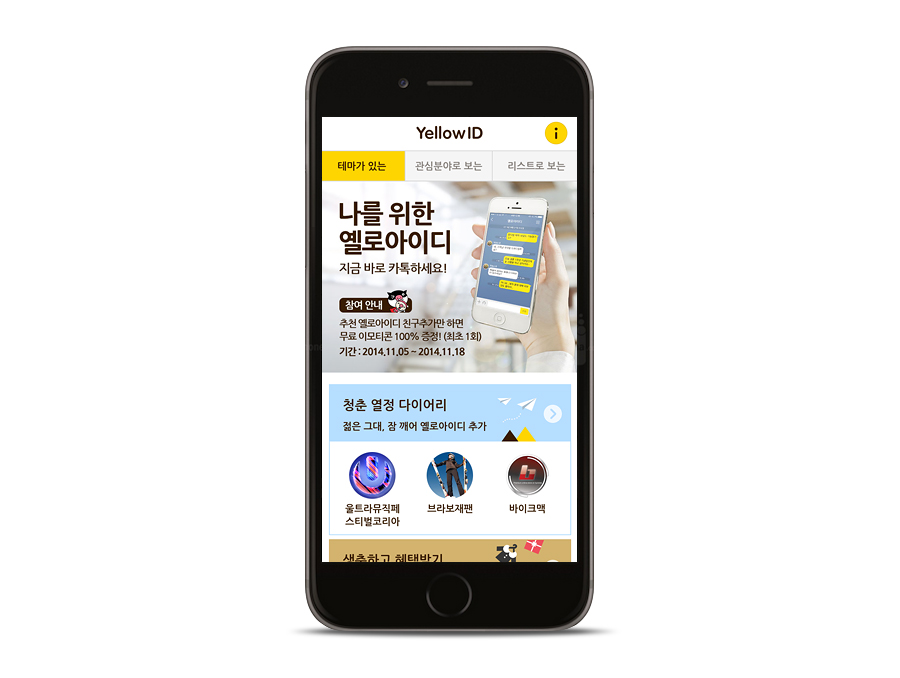 KakaoTalk YellowID
Client
Kakao Inc.
Agency
Dmajor Korea, Seoul
My role
Digital Creative Director
Project description
KakaoTalk from KAKAO Inc. is at over 40 million Korean and over 140 mil worldwide users the leading messenger app in Korea.
We developed for the Korean market a mobile site to promote Yellow ID, the new B2C chat service from KakaoTalk.
With Yellow ID users can have a private chat with their business of choice. Requests will be answered directly by a business owned Yellow ID specialist. This service helps users to find easy business-related information and replaces complicate web research, FAQ browsing, or call center calls.
We followed with the site a mobile-first approach to inform KakaoTalk users about the new service and make it easy to explore find and add use of relevant businesses to their chat list.
During the campaign period of 13 day, the page got over 800.000 unique visitors.