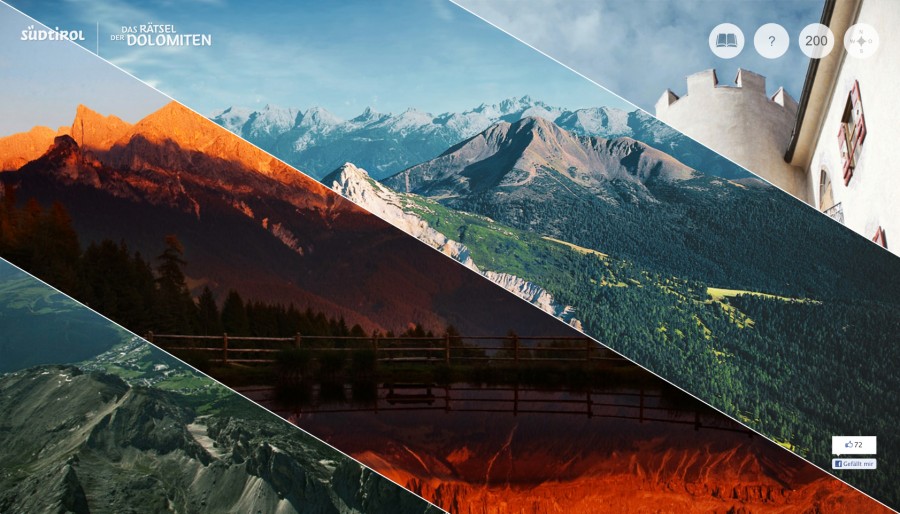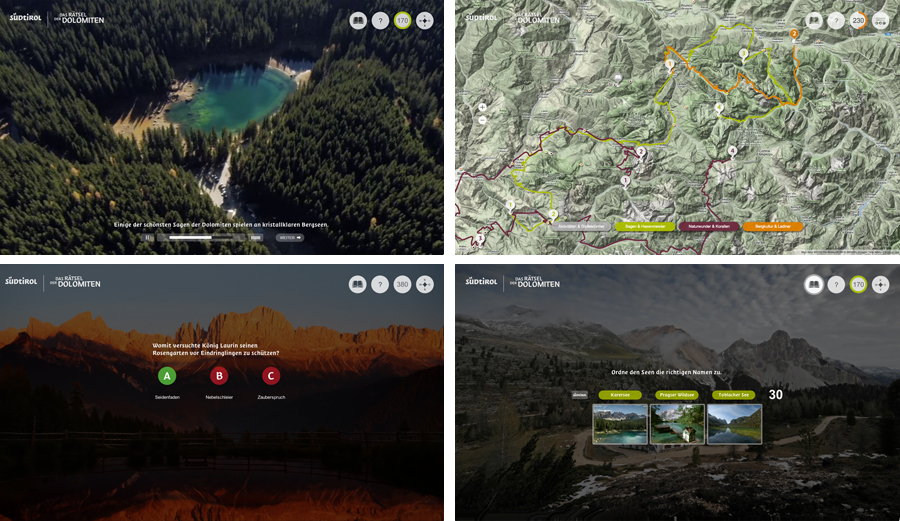 SMG – Dolomites Webspecial
Client
Südtirol Marketing Gesellschaft
Agency
Kolle Rebbe, Hamburg
My role
Creative Director
Project description
The task was to advertise the Dolomites as an exclusive and premium tourist location. We create an online game
to inform and entertain the user with stunning videos of the region. Using google maps, Wikipedia and social media create high user interaction. Programing the game with HTML5 and in responsive design allows
the user to experience the game on multiple mobile devices and on a regular computer.
URL
http://www.dolomitenraetsel.com
Award
The fwa, shortlist