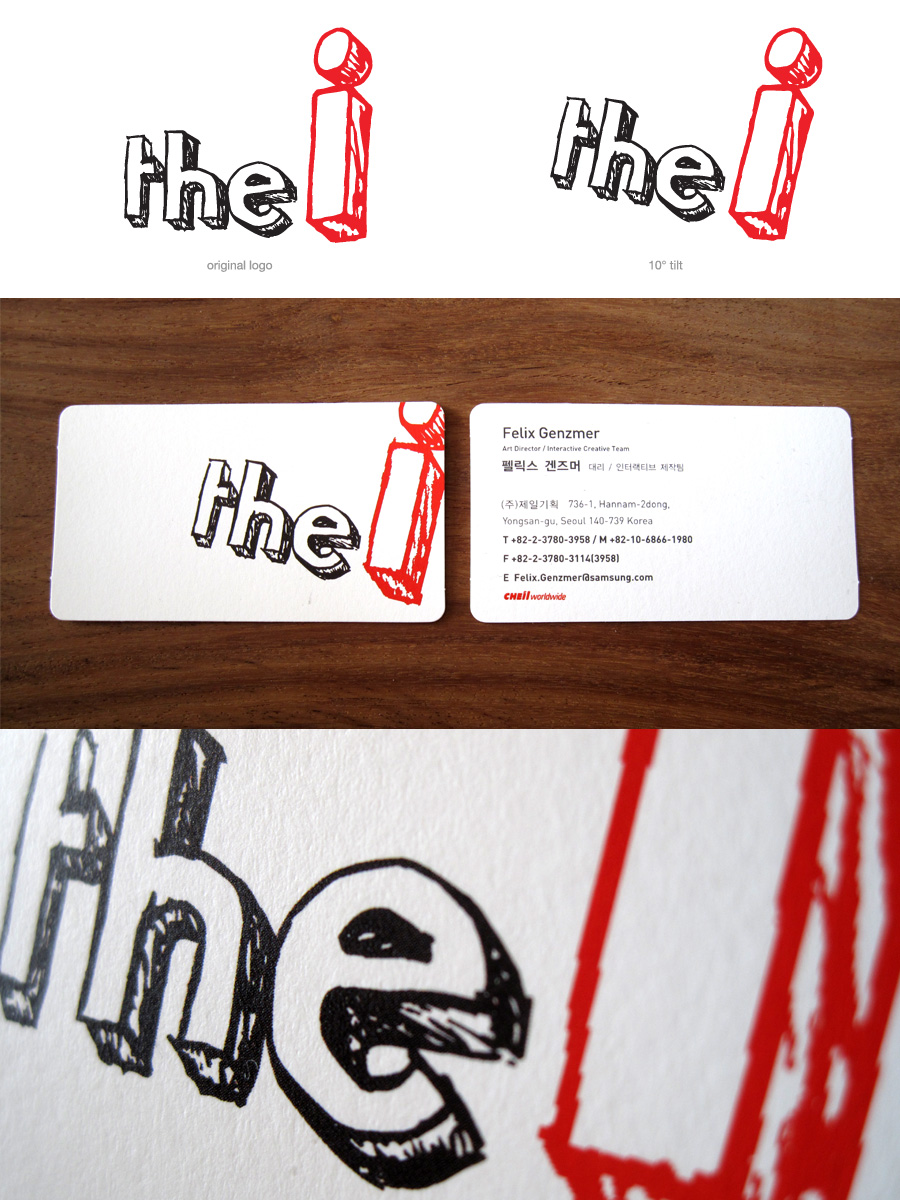 Logo Design for the Cheil Global Interactive Team
Client
Cheil Worldwide
Agency
Cheil Worldwide, Seoul
My role
idea, concept, design
Project description
The global interactive team was renamed by the management board to "the i". With the new name, we needed a new logo. The new logo should represent creativity and the interactive work we do. I used a hand-drawn style type as a contrast to the digital output from our team.
"Every idea starts with a pencil, paper, and a hand drawing."
I could convince the CEO of my design in an internal pitch.